About Us - Background and Qualfications
Jerry Hansen, CFP®, CRPC®, ChFC®, MBA, LPL Registered Principal
Jerry Hansen is a CERTIFIED FINANCIAL PLANNER ™, professional, with 25+ years of experience in the financial services industry. As President of Hansen Financial Services (HFS), he is also a Registered Principal with LPL Financial. Jerry's clients consist of retirees, pre-retirees (age 50+), executives, and other professionals.
Jerry received his BBA from the University of Wisconsin (Eau Claire) and his MBA from The University of Pittsburgh. He has been a CFP® since 2004 and he also holds other professional designations. His personal hobbies include traveling, reading, chess, college football (SEC & Big 10), fishing and biking. He and his wife moved to Atlanta in 1997. He is originally from the midwest and previously lived in Wisconsin, Cincinatti, Philadelphia and Pittsburg.
Jerry is powered by LPL Financial, the nation's largest independent brokerage firm.* LPL Financial is a member of FINRA (Financial Industry Regulatory Authority) and Securities Investor Protection Corporation (SIPC). Unlike many other Wall Street firms, LPL Financial does not offer their own investment products, so they are objective in their research and outlook.
Before joining LPL Financial Jerry worked with both Raymond James Financial and Merrill Lynch.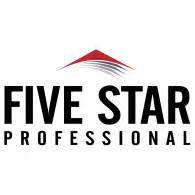 He was also awarded the Five Star Wealth Manager Award in 2015, 2016, 2017, 2018, 2019, 2020, 2021 & 2022**
Professional Profile:
Securities registered since 1983
Certified Financial Planner, CFP®
Certified Retirement Planning Counselor, CRPC®
Certified Financial Consultant, ChFC®
BBA, University of Wisconsin (1981)
MBA, University of Pittsburgh, Katz School of Business (1995)

Registrations:
Series 7
Series 9
Series 10
Series 24
Series 63
Series 65
Registrations are held with LPL Financial.
Also licensed for: Life, Long Term Care, Annuity and Health Insurance.
*As reported by Financial Planning magazine, June 1996-2019, based on total revenue.
**Award based on 10 objective criteria associated with providing quality services to clients such as credentials, experience, and assets under management among other factors. Wealth managers do not pay a fee to be considered or placed on the final list of 2015, 2016, 2017,2018, 2019, 2020, 2021 & 2022 Five Star Wealth Managers.